GCU Alumni Chapter Information
GCU alumni chapters provide graduates with unique opportunities to experience the GCU community close to home. Explore the alumni chapters currently available to you below.
Join a GCU Alumni Chapter in Your Area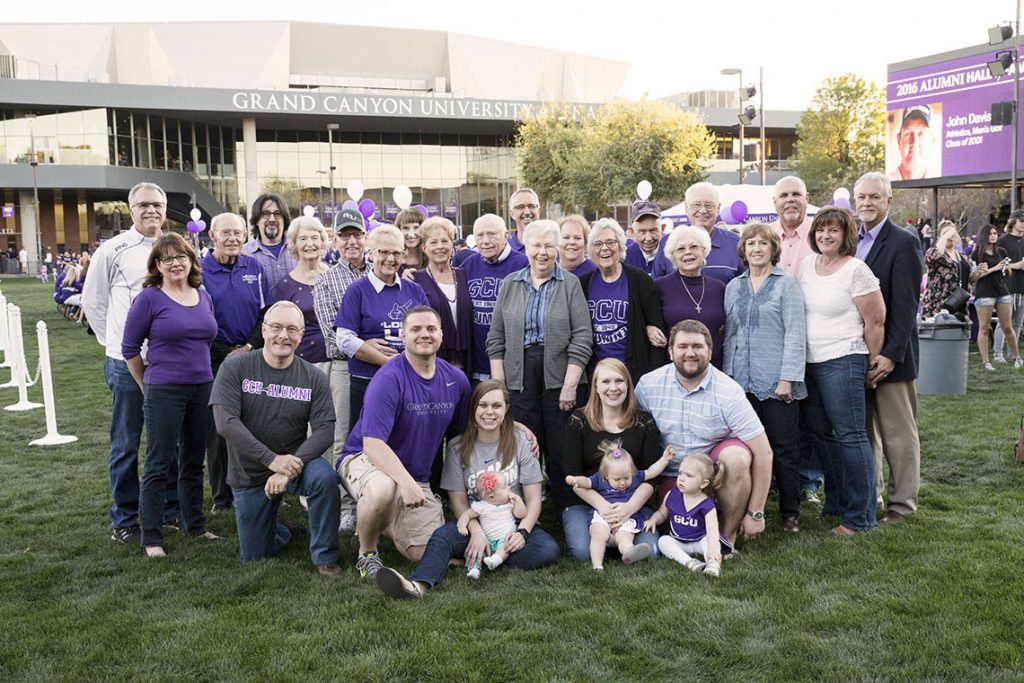 Regional Chapters
Regional chapters allow GCU alumni to connect with graduates living in their local community. Take a look at the regional chapters we have below. If you are interested in launching a new chapter in your own neighborhood, please complete the new chapter proposal form.
Phoenix Chapter
The Phoenix Lopes Alumni Chapter engages and connects the university community locally, nationally and around the globe in support of GCU's mission. Our goal is to help alumni create sustainable, lifelong connections to the university and to each other. The Phoenix Lopes are alumni finding their purpose and achieving their full potential by integrating their Christian worldview into everything they do.
If you have any questions about getting involved with the Phoenix Lopes Alumni Chapter, please contact us at [email protected].
Houston Chapter
The Houston Lopes Alumni Chapter helps leverage the strength of the growing GCU network in the Houston area. Our goal is to create a community that represents the GCU spirit through social activities, community outreach projects and networking events. Houston Lopes benefit from an active social network and participate in volunteer projects, social mixers and GCU game-watching parties.
If you are an alumnus located in the Houston area and would like to learn more about getting involved with the Houston Lopes, email [email protected].
Seattle Chapter
The Seattle Lopes Alumni Chapter helps bring GCU alumni in the Seattle area together and works to expand the Lope community and network. Seattle Lopes benefit from an active community of GCU alumni who meet on a regular basis for family-friendly social events, networking opportunities and community outreach projects.
Special Interest Chapters
Special interest chapters are designed to connect GCU graduates with like-minded individuals around the country.
Sports Business Lopes
The GCU Sports Business Alumni Chapter strives to engage and connect sports business professionals and provide a platform for students and graduates to gain insights, experiences and opportunities in the sports business industry. Our goal is to offer peer-to-peer and alumni-to-student mentorship within a correlative network with the GCU Sports Business Club and other GCU sports business alumni across the globe.
If you have any questions about getting involved with the GCU Sports Business Alumni Chapter, please contact us at [email protected].
Show your support by donating to the GCU Sports Business Chapter and becoming a member.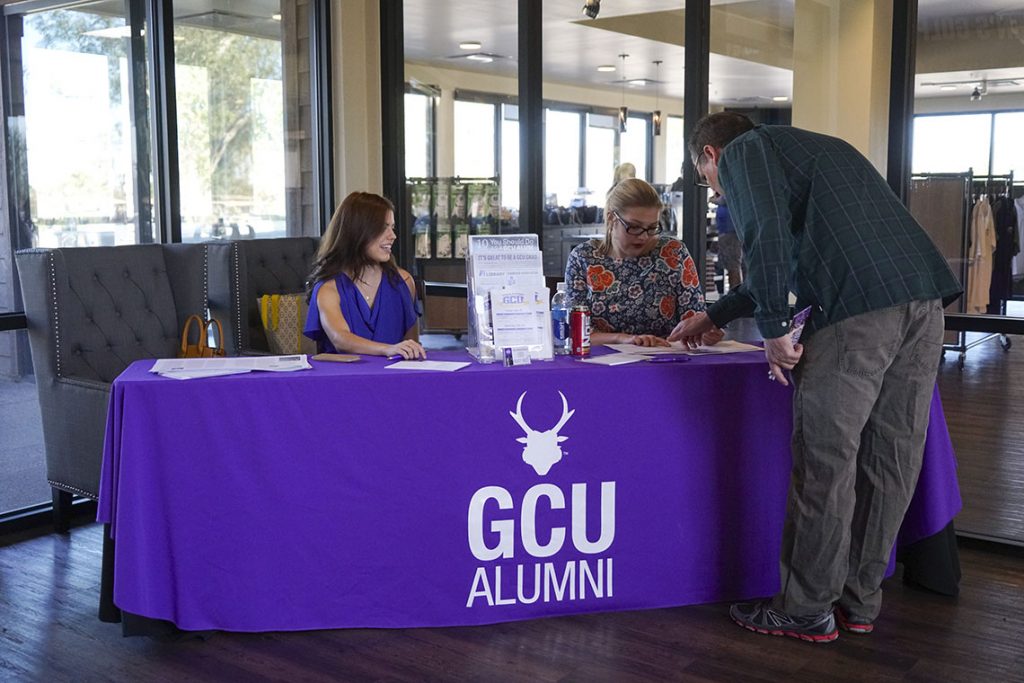 How To Start an Alumni Chapter With GCU
Our office is always interested in hearing new ideas on ways to engage graduates around the country. Before a new alumni chapter launches, the GCU Office of Alumni Relations requests that the interested chapter president submits a New Chapter Proposal form.
GCU Alumni Chapter Resources
The Office of Alumni Relations provides various tools and resources to help your chapter fulfill its responsibilities and engage local GCU alumni. You will find everything you need to start and maintain your chapter, plus advice on planning engaging events for chapter members.
Chapter Inquiry Form
If you are interested in joining an existing alumni chapter or starting a new one, please fill out a Chapter Inquiry form. This helps us keep an accurate count of chapter members and provide support resources.
Alumni Chapter Handbook
The Alumni Chapter Handbook provides valuable information about starting and maintaining an alumni chapter. We urge all members and leaders of your chapter to read through this handbook
Alumni Support Request Form
The Alumni Support Request form is for existing chapters to order alumni swag, submit upcoming events and request marketing and promotional materials. All requests must be made at least six to eight weeks prior to the event.
Request an Event Form
Would you like to host an alumni chapter event in your area or for a specific alumni interest group? Complete the Request an Event form for consideration.